ICORSCO
Hôpital Privé Cannes Oxford
33, Bd d'Oxford – 06400 Cannes
Consultation by appointment only
+33 (0)4 92 98 45 49
Email us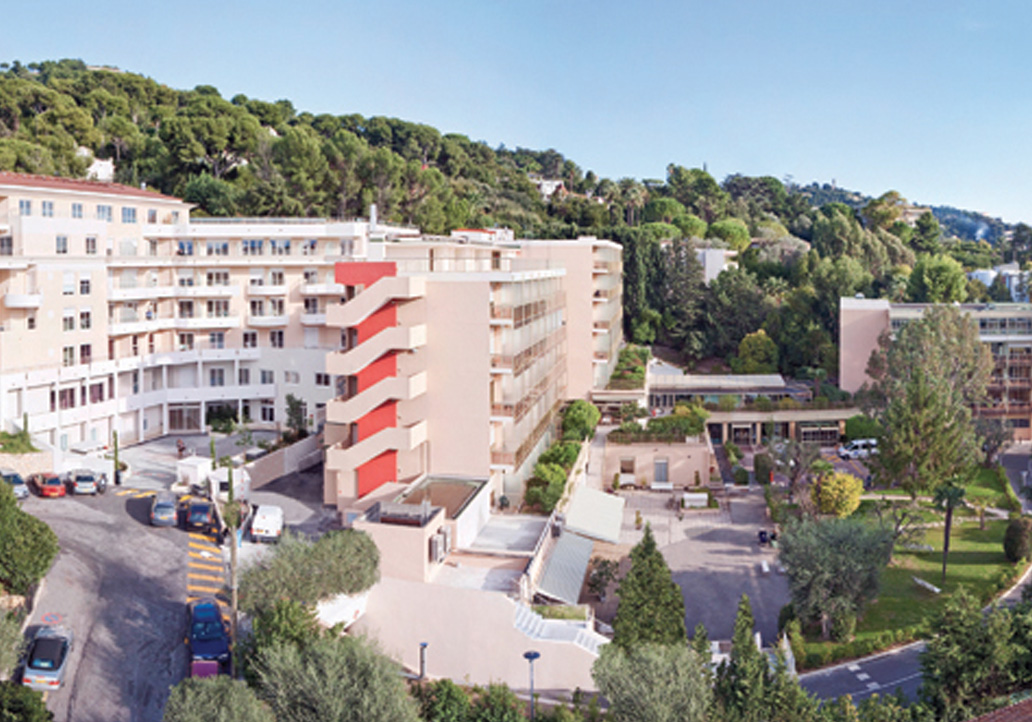 ICORSCO
Institut de Chirurgie | Orthopédie - Rachis - Sport | Cannes Oxford
Welcome to our Orthopedic and Spine Surgery Institute
Polyclinic Cannes Oxford is one of the six DomusClinics (group) on the french riviera. It is very well known for its Orthopedic surgery and Hand surgery ; and medical and surgical Ophthalmology.

Our surgeons' team covers the locomotor system :

Spine surgery (Dr L. RILLARDON)
Articular surgery (Dr M. NICOLAS) : Arthroscopy (knee, ankle, hip) - Ligament repair and reconstruction - Traumatology - Bone tumor and metastases surgery
Online appointment with Dr L. RILLARDON

Online appointment with Dr M. NICOLAS
---
DomusClinics (group) improve a customised care service for foreign patients, even coming from abroad for the surgery. This "all-inclusive" package includes our specialities : knee and shoulder arthroscopy ; hip, knee prosthesis, disc and hernia surgery ; and spine surgery (amongst others).
Individual and personalised care is provided to foreign patients on demand. The stay and surgery, inclusive of all complementary hospital services, can be settled in a global quotation. There are partnerships with both foreign mutual insurance companies and private insurance companies.

Another range of services can be provided, in order to ensure that your stay is as enjoyable as possible :
assistance in your trip (booking, airport transfer with a driver, car rental, ...) ,
and, also, assistance in your local recovery : short stay in a hôtel or a rental appartment (just before and after surgery) ; medicalized reeducation in a recovery center (whenever local care is needed after hospitalization).
---
SOS Spine and disc Hernia : (+33) 4 93 06 79 78
SOS sport and leg trauma : (+33) 4 93 06 75 99
SOS Hand : (+33) 4 92 98 40 27